When you are looking to purchase new OTG flash drives, here are the best ones to consider. These drives are specially designed for your convenience. Let's have a look at them:
1. SanDisk Ultra Dual OTG-enabled Flash Drive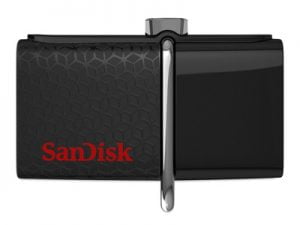 It tops our list of best OTG flash drives. It lets you quickly transfer your files between OTG-enabled Android smartphones and tablets as well as PC and Mac computers. You can connect the drive to the microUSB port of your device. It makes it easy and fast to free up space for pictures, videos, songs, and lots more. It comes in various capacities and you can easily choose the one you desire.
₹407/- for 16GB                       

₹655/- for 32GB                       

₹1,162/- for 64GB                       

---
2. Strontium Nitro Plus OTG Pen Drive
Here is another useful OTG pendrive that lets you transfer between OTG-compatible devices without cable with high speed. It comes with amazing transfer speed using the dual micro-B and standard Type A USB 3.0 connectors. It can be used for storing and sharing music, pictures or videos. One can conveniently download to and from your smartphones or tablets at fast speeds.
₹483/- for 16GB                       

₹749/- for 32GB                       

₹1,331/- for 64GB                       

---
3. Kingston DT microDuo USB 3.0 OTG Pen Drive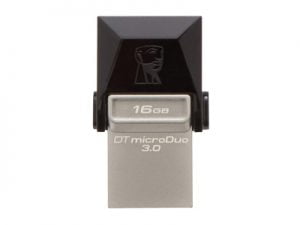 Kingston's DataTraveler microDuo flash drive includes great storage in small, convenient form factor for tablets and smartphones supporting USB OTG functionality. This flash drive comes with microUSB ports which can be used for charging devices or as extension ports for up to 64GB of additional storage. It is a great choice for storing files and data.
₹419/- for 16GB                       

---
4. Transcend JetFlash USB 2.0 OTG Pen Drive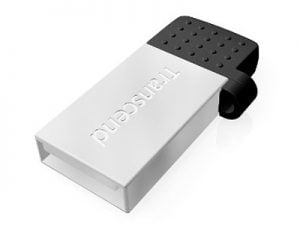 Among popular OTG flash drives, this pendrive is great for USB OTG. It comes with good storage capacities and is equipped with Chip on Board manufacturing technique. It is made of high quality plastic and includes extended grips for proper gripping when you open and close the cap. Also, this flash drive offers a free download of Transcend Elite data management tools.
₹519/- for 16GB                       

₹810/- for 32GB                       

₹400/- for 8GB                       

---
5. Strontium Nitro USB 2.0 OTG Pen Drive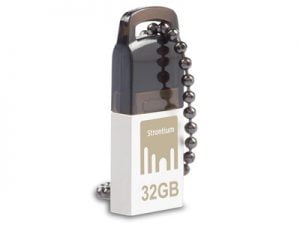 Last but not the least, here comes Strontium Nitro USB 2.0 OTG pen drive in our compilation of top OTG flash drives. With this drive, you can store your favorite pictures/videos/music files on the OTG drive and enjoy your tracks on the smartphone or tablet. It is capable of offering high performance transfer speeds.
₹348/- for 16GB                        

₹372/- for 8GB                        

Have more suggestions for OTG flash drives? Let us know about them in the comments.
This post may contain affiliate links, purchasing that product not going to cost you extra but by your purchase Day-Technology.com will get some little commission and that amount will help in surviving this website. So, please don't hesitate to buy from these affiliate links.
As an Amazon Associate I earn from qualifying purchases.