The Adonit Snap fine point stylus is one of the best iPhone styluses available in the market today. It is capable of taking pictures using the phone's camera app as well. Setting it up is easy and using it, is a great experience. Let's check out its features:
Beautiful Design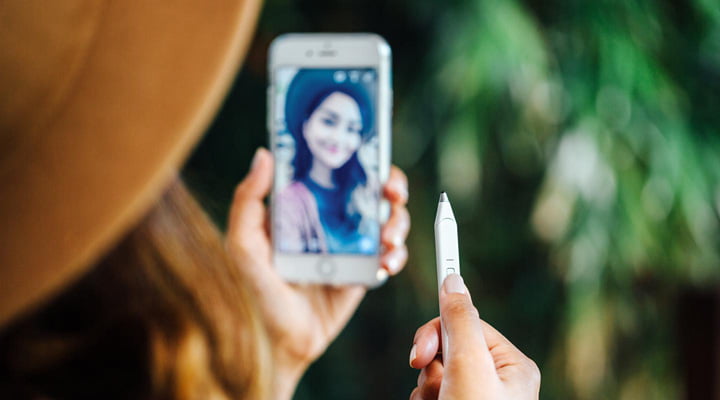 Adonit Snap is a stylish stylus that is designed to offer you great precision. It feels like a sleek version of a carpenter's pencil. Adonit has come up with unique take on iPhone stylus. It is a great choice for all those who love to write or draw on their iPhone. It is a flat stylus and is only 4mm in thickness. The best part of the stylus is that it is portable enough to fit in your pocket.
Amazing Responsiveness
Pairing is simple and to use it, you just have to push the button on the side. A green light comes and it powers on instantly. One of the highlights is that it does not require Bluetooth pairing to use the stylus. You can use it instantly. As far as the accuracy and responsiveness is concerned, Adonit Snap fine point stylus really excels at.
Battery and Charging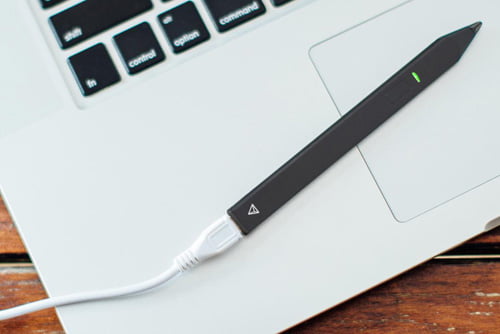 Adonit Snap uses micro-USB for charging. It is rated to deliver up to seven hours of battery life on continuous use. Charging takes about an hour.
A quick look at specifications of Adonit Snap Fine Point Stylus:
Specifications
Details
Dimensions (Tip * Length * Diameter)
1.9 mm * 12.1 cm * 4.3 mm
Weight
9 g
Shortcut Buttons
Yes
PixelPoint Tip
Yes
Clip
Yes
Compatibility
iPhone 5 and newer

Android 5.0 and newer

Battery
1 Lithium ion
Price
₹3,323/-
Available at
Which is your favorite stylus? What are your thoughts about Adonit Snap fine point stylus? Let us know in the comments.
This post may contain affiliate links, purchasing that product not going to cost you extra but by your purchase Day-Technology.com will get some little commission and that amount will help in surviving this website. So, please don't hesitate to buy from these affiliate links.
As an Amazon Associate I earn from qualifying purchases.